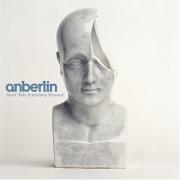 When vocalist Stephen Christian and his cohorts in Anberlin marched out of the proverbial starting gate in the spring of 2003, it was to nearly universal critical praise. And rightly so. The band's debut album, Blueprints for the Black Market, boasted a near-irresistible combination of gritty hard rock vigor, heartfelt emo-tinged passion, bristling post-punk attitude and a proficiency with hook, harmony and melody that would make most power pop combos green with envy. Now, after nearly a two-year absence, the Florida-based quartet has returned with its sophomore effort, the curiously titled Never Take Friendship Personal.
Despite the exit of rhythm guitarist Joey Bruce in late 2003, the lion's share of Friendship adheres fairly closely to the template laid out by its respected predecessor. Indeed, songs like "Time & Confusion," "Stationary Stationery" and "Paperthin Hymn" sound as if they could have been outtakes from the first album. But while Christian & Co. manage to replicate Blueprints' most overt sonic attributes fairly faithfully, those things which made the freshman outing so revitalizing — the gripping tension of "Change the World," the imposing majesty of "Glass to the Arson" and the seemingly effortless joy of "Naïve Orleans" — are in somewhat shorter supply this time around.
Lyrically, the new album, like the first effort, is somewhat hit and miss. The rebellious undercurrent of "Audrey, Start the Revolution!" ("Amateur youth / Sling down those signs / I've got your back if you've got my hand") comes across as more affected than genuine. "Paperthin Hymn" and "Time & Confusion" ("So promise me again / When memories fade / We've got each other") are similarly cliché. "Dance, Dance Christa Päffgen" ("Don't need no drugs / You're my chemical / Now I'm dependent / No, not cynical") plays out as a sort of classic U2 redux, a la "With or Without You" or "Mysterious Ways," minus the clever language. And the wording of songs like "The Runaways" ("Distance is a thief in which you conspire / You're nowhere into giving into me") is, more than anything else, simply awkward.
To its credit, the band's lyrical prowess has evolved somewhat. "A Day Late" features an engaging account of inner conflict over a former friend's desire for a romantic relationship ("I'm not who you recall anymore / But I must confess you're so much more then I remember"). The post-breakup account of "(The Symphony Of) Blasé" ("God, please take these feelings / My chest hurts when I breathe tonight / It's wasting me away") is equally gripping. And the title cut is a surprisingly level-headed and insightful look at a loved one's decline and eventual demise ("The greatest tragedy is not your death / But a life without reason").
Likewise, the group has made more than a few musical strides on the second release. "Audrey, Start the Revolution!" and "The Feel Good Drag" feature nicely subdued touches of blues and, believe it or not, disco, which lend Friendship a more varied sonic palette than its predecessor. The low, Duane Eddy-inspired guitar riffs of the towering "A Heavy Hearted Work Of Staggering Genius" likewise enhance the new record's diversity. "The Runaways" is an utterly alluring blend of tunefulness and brawn. The high school pep rally cheers of "A Day Late" impeccably augment the song's already high energy quotient. And the absolutely beautiful "(The Symphony Of) Blasé" shows that Christian's powerful singing voice is as well-suited for tender love ballads as it is for all-out rock numbers.
Even though the new album certainly features its share of missteps, none of the complaints lodged above should be construed as incitements for complete dismissal. Even at its most musically homogeneous, Christian and his compatriots never turn in anything less than professional and utterly rousing performances. And, after listening objectively to the Blueprints and Friendship projects, one gets the feeling that Christian picks his words as much for the way they sound as for their underlying significance — which serves to make the new record's lyrical lapses a bit more forgivable. Arguments that much of the group's catalog sounds a bit too much the same are merited to a degree. And, indeed, the group would be well advised not to go to the same well too many more times without bringing something new to the table. As it stands now, though, the Floridian foursome can be well pleased with a solid and stirring follow-up to the extraordinary inaugural effort.