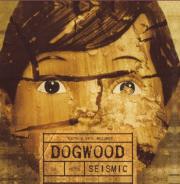 Dogwood's brilliant sophomore project Building a Better Me established the band's rep as hard-hitting punk outfit with an intriguing edge. However, recent projects have failed to make as big an impact. While the submissions have been solid, nothing has topped the 1999 smash hit. Dogwood fans will testify that what endears them to the solid but not spectacular efforts is vocalist Josh Kemble's ability to consistently write thought-provoking lyrics—which he achieves again on Seismic.
The disc kicks off with the powerful title track, as Daniel Montoya's engaging guitar and Jason Harper's thick bass lines drag the listener in to Kemble's honest reflections.
"We hear the truth and turn away / Our ears are burning everyday / The quandary is elucidation / With sightless faith / Small steps and pride / Let that suffice / No longer a spark / It's gone ablaze before our eyes / The whole earth trembles at His name in fear in awe."
Kemble continues his honest assault by examining consumer culture in the U.S. The lyrics to "Selfish Americans" hold a sting unseen in other Dogwood material.
"Stolen from our sight and mind / Swept under the rug / No shame / Oblivious to the poverty and we're the ones to blame / Consumers venerate the power to take away / It's burning ever closer / Killing them everyday... Selfish Americans."
What separates the band from harsher political punk groups such as Anti-Flag is that Dogwood turns the critical scope towards interpersonal relationships just as quickly as they do the outside world. "Conscience in a Cave" discusses the ongoing battle with selfishness, while friendship struggles are expressed on "Absolution" and "Your Tongue Is The Deadliest of Arrows."
Kemble's gritty voice meshes very well with the driving guitars. The band also seems conscious of tempo, taking care not to provide 40 minutes of frantic, scream-filled noise. Subtle yet emotional rock tunes complement edgier fast-paced tunes that remind us of punk before Blink-182 got their hands on it.
Unfortunately, Seismic will not blow you away, but it is another solid contribution from a solid band. Though Dogwood fans would like to see these boys nail that one outstanding album, they should still pick this up. This record would also be good for beginners that want to get their feet wet.