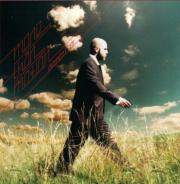 If nothing else, the landscape of Christian music has more peaks and valleys because of Tooth and Nail Records. In the mid-90s—the pre-T&N era—the top acts were pop acts: dc Talk, Smitty, Amy Grant, etc. Hard and alternative rock, though a driving force in the secular marketplace, was largely ignored and definitely underrepresented in the Christian sphere. Large labels turned out glossy, expensive, often vomit-inducing music, and we bought it because there was nothing better that wasn't condemned by Focus on the Family. But in the years since, groups like MxPx, Stavesacre, P.O.D., and Starflyer 59, found a home and an audience and have impacted the Christian subculture in a way that few bands have since. Those are the peaks. The valleys—Project 86's disorganized noise, Kutless's Scott Stapp impressions, and Plankeye's much-hyped but unfortunate attempt at post-grunge rock—are quite possibly as abundant.
But let's focus on the positive.
Until they disbanded late last year, Element 101 was one of the peaks. Their final offering, More Than Motion, is a dense, well-instrumented and intelligent album that has all the benefits of indie rock without many of the pitfalls. Lead singer Crissie Verhagen lends her gentle-but-powerful vocals (sometimes reminiscent of Courtney Love and Cranberries singer Dolores O'Riordan) to equally understated instrumentals that together form a powerful unit that seems disinterested in fame. There are no instrumental solos on this album, and Verhagen even hands frontperson duties over to guitarist/keyboardist Chris Mizzone on "Under the Ocean." She again takes a back seat to her bandmates on the verses to "Something Like A Dream," which are stream-of-consciousness mumblings drowned out almost completely by the rest of the band. The song is admirable because of its originality, and it will appeal to most critics, but will be cause for most others to reach for the "skip" button.
Apart from "My Darkest Night," "Love Has No Sound" and "Dream," which sound too much like the first two cuts ("Fade Away" and "Stop Breathing"), the songs on this album are fresh, carefully constructed and, to this ear, golden. The lyrics, though cryptic (you'll notice that I haven't mentioned them thus far—it's because I couldn't make sense of them) often give the feeling that the listener is walking in on the middle of a conversation. Kind of like what you might hear when sitting in a mall at Christmastime—odds and ends of various dialogues, strewn together with no particular formula or attempt at cohesiveness.
The album's strongest moments are early on. "Fade Away" and "Stop Breathing" are mid-tempo semi-rockers that set the tone for the rest of the record. Unfortunately, the band doesn't break out of that mode until the final cut, a ballad that would have been more easily digested in the middle of the order.
In all, it's rather sad to know that Element 101 is no longer with us, and that there isn't a larger market for their kind of music. With the right marketing, this band could easily have been one of the darlings of the CCM world. Another T&N band will soon take their place, but in the meantime, you might want to reach into the grave, sidestep the glut of all-too-perfect-pop and pull out More Than Motion. Help make the case for a reunion album.