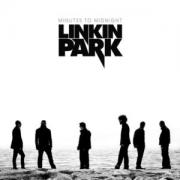 In their seven years atop the pop metal heap, Linkin Park has rarely strayed from the formula that made them famous in the first place. Almost without exception, their songs are quite suburban: mildly angry, but not always for good reasons; mildly influenced by hip-hop; and artistically safe. Very safe - as if they were crafted in the rec room in the basement under mom and dad's supervision.
Minutes to Midnight, their latest, marks a departure for the group. Despite an uncharacteristically high tally of expletives, the album is decidedly less irate than previous offerings. The rapping is less frequent, the overall sound more melodic, and ultimately it finds the crew in search of artistry rather than their next hit.
The risks taken here are not bold by most standards, but clearly deviate from the redundant and loveable dreck of Hybrid Theory and Meteora, LP's previous major offerings. The foray is admirable despite its tentativeness, but the results are not always pleasant.
Shifting away from metallurgy and toward melody is at times successful and other times not. The poignant album closer "The Little Things You Give Away," whose lyrics pay homage to the victims of Hurricane Katrina, is an example of the former. Building from co-frontman Chester Benington's hushed singing over simple acoustic guitar riffage to an anthemic, multi-layered climax, it serves as one of the band's most important, and perhaps one of its most complex, tunes.
The single "What I've Done" is another winner, though not as strong as most of their radio offerings of yesteryear. It finds Benington meditating on past wrongs and seeking grace. There is no obvious turn to Christ here, but forgiveness from without and within is a key theme. The rap track "Hands Held High" is likely the album's best, despite the obscenities that weigh it down. Resident emcee Mike Shinoda offers an anti-war anthem composed of verses the band rightly identifies as some of his most inspired.
Much of the rest of the album is decidedly forgettable or plainly bad. The ballad "Shadow of the Day" is inoffensive but bland, and "Valentine's Day" is equally average. "In Between" finds Shinoda crooning like a jilted idiot, and Benington's work on the musically objectionable "No More Sorrow" is equally insipid: "no/no more sorrow/I've paid for your mistakes/your/time is borrowed/your time has come to be replaced."
As stated earlier, Minutes to Midnight is considerably more profane than either of The Park's previous major offerings, and deserving of its parental advisory sticker. Younger children and teens should avoid this one, and older folks will find little incentive to take different action.
Again, we must acknowledge that any attempt to tread untrodden trails is admirable, but in the end Jessica Simpson is unlikely to end up as Thom Yorke. Linkin Park occasionally makes attempts at Yorke-ishness on MtM, but more often comes off sounding like dear Jess.
Perhaps this is the beginning of some kind of musical awakening for the band, but it's more likely that they'll revert to the tried-and-true. It's the least honourable route for an artist to take, but for Linkin Park it's also probably the best.